MAKCUR Laboratories Ltd.
MAKCUR Laboratories Ltd. located in Zak, a silent, environment friendly industrial establishment on the outskirts of Ahmedabad, a prominent city of Gujarat is a well-known manufacturer and marketer of small volume parenteral care, liquid formulations, and dry powder products. Zak is well connected with major areas in the city of Ahmedabad and even other important towns of Gujarat. It is located at a distance of around 23 km from Ahmedabad Railway station and around 16 km away from Ahmedabad International airport.

MAKCUR Laboratories with a diversified production unit has captured domestic markets and havegood presence in international markets. The company has gained accreditations in countries like Cambodia, Kenya, Nigeria, Sri Lanka and Yemen for its high quality healthcare products and its international grade packaging. MAKCUR is now looking forward to tap some of the most potentially active markets in pharmaceutical sector with its new projects that include variety of other important medicines for Opthalmic solutions, Anti-infectives, Anaesthesia range.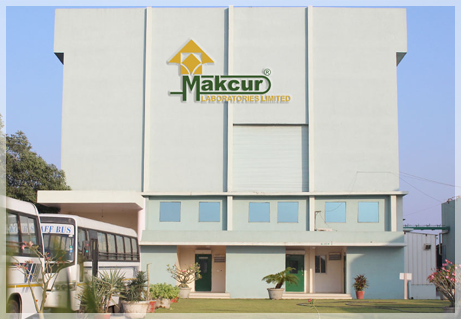 our
Vision
To serve mankind by providing world acclaimed healthcare products by ensuring consistent quality worldwide.
our
Mission
To establish Makcur as the trustworthy and nifty sterile dosage manufacturer through innovation and improvisation by 2020.
2001
2002
2011
2012
2013
2015
2016
Makcur Laboratories has emerged as one of the most reliable manufacturer in Injectable segment with ;
Well integrated operations
Capabilities to offer customized solutions in Injectable & 3 Pcs ophthalmics
Formulations :
Ophthalmics
Diluents